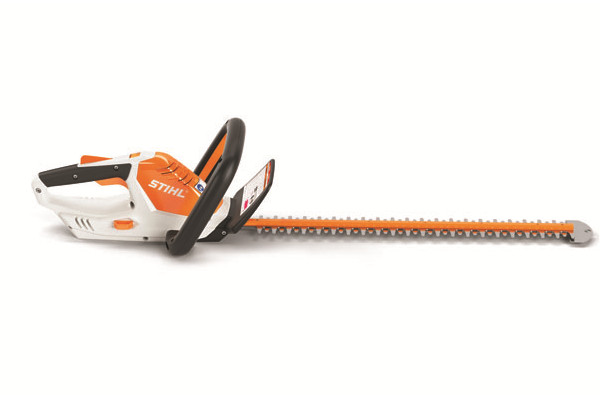 Double tap to zoom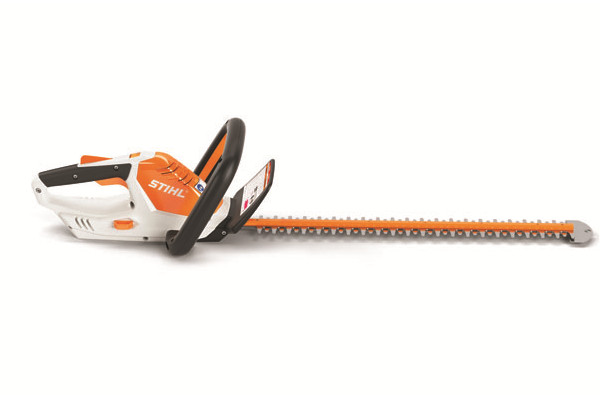 Features
Activation Key
When removed, the activation key helps prevent accidental use/startup of the product. Battery will still charge with activation key removed – charge lights also work as well. 
Battery Indicator Lights
This product is equipped with built-in indicator lights, showing the battery status and remaining level of charge.
Lightweight Portability
Great for maneuverability and extended use.
Double-Sided Cutting Blades
STIHL hedge trimmers with double-sided cutting blades cut both directions.
Rubberized Soft Touch Handle
Soft rubber texture is both easy to grip and makes the product comfortable to hold for extended periods.
Compact, ergonomic design
The compact, ergonomic design provides more comfortable use.
Reduced-Emission Engine Technology - Caring for Nature
The STIHL Inc. "Caring for Nature" seal identifies its powered products that are more environmentally conscious, producing zero or low exhaust emissions. STIHL Inc. defines "low exhaust emissions" as being cleaner than EPA and/or CARB exhaust emission standards.
Blade Scabbard


The blade cover helps protect the cutting blade during storage and transport.
Specifications
HSA 45 Specifications - Occasional Use
POWER SOURCE
Battery
WEIGHT
5.1 lbs.
BLADE LENGTH
20 in.
STROKES PER MINUTE
2,500
BATTERY SERIES
AI Series
RUN TIME (w/ Integrated Battery)
40 minutes
CHARGE TIME
210 minutes
Note: Weight displayed includes integrated battery. The battery working time specifications for each battery charge are estimates and may vary depending on how the tool is used and what is being cut.
Request A Quote
Request A Quote On Anything
From Inventory To Service!