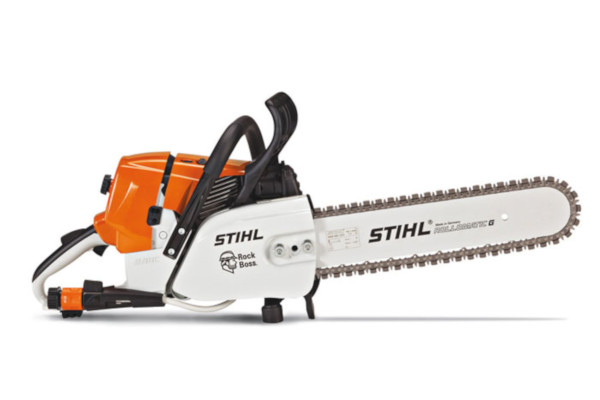 Double tap to zoom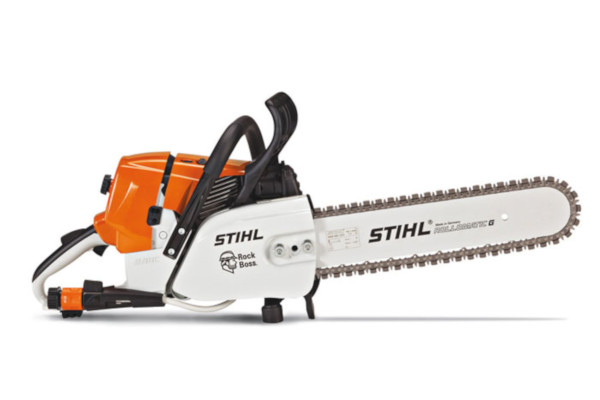 Features
IntelliCarb™ Compensating Carburetor


The IntelliCarb™ Compensating Carburetor is designed to automatically adjust the air/fuel ratio when the air filter becomes restricted or partially clogged and maintains the engine's correct RPM. IntelliCarb™ uses air from the clean side of the air filter to control the diaphragm and flow of fuel. As the air filter becomes dirty and less air is available for the carburetor, the IntelliCarb™ system adjusts the fuel flow to compensate for the decrease in air flow. This is in contrast to typical carburetors that utilize this air from the "dirty" side of the air box.

Water Connection


Water connection with shut-off valve and quick connector.

Decompression Valve


The decompression valve reduces the compression in the combustion chamber during cranking and helps reduce the effort needed to pull the starter rope.

Anti-Vibration System


STIHL has developed a system for minimizing the vibration levels of handheld outdoor power equipment. The STIHL anti-vibration system helps reduce operator fatigue and provides a more comfortable working experience.

Ergonomic Grip


The ergonomic top-handle bar design provides an optimal comfortable grip in any working position.

STIHL ElastoStart™


The ElastoStart™ starter handle is a feature of STIHL. It is a starting grip with a built-in shock absorber that helps reduce the effort when pulling on the starter cord. The ElastoStart™ starter grip noticeably reduces the sudden peak forces (compression) normally felt during cranking. The forces which occur at the grip after the first compression stroke are smoothed out.

Bayonet-Style Filler Cap


Includes retainer for easy use, even with gloves on.

HD2 Filter System


Long-life heavy duty (HD2), pleated air filter and a secondary filter that are easy to get on and off.

Upright Filter Cap


Designed for upright fueling. Keeps dust out.

Decompression Valve


Helps reduce the effort needed to pull the starter rope.

Rubber Bumper


Rubber bumper in the front of the engine housing helps protect the unit in the cut.
Specifications
| | |
| --- | --- |
| POWER SOURCE | Gas |
| POWERHEAD WEIGHT | 16.8 lbs. |
| GUIDE BAR LENGTH (Recommended) | 16 in. |
| DIAMOND ABRASIVE CHAIN | 3/8" 36 GBM |
| ENGINE POWER | 5.8 bhp |
| FUEL CAPACITY | 26.4 oz. |
| DISPLACEMENT | 4.67 cu. in. |
| Note: Weight displayed is dry weight. The actual listed guide bar length can vary from the effective cutting length based on which powerhead it is installed on. |   |
Request A Quote
Request A Quote On Anything
From Inventory To Service!