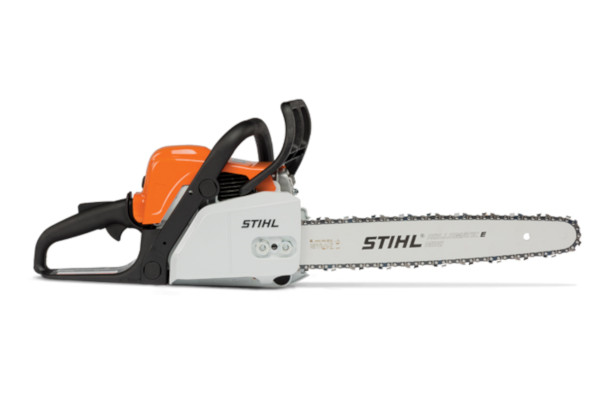 Double tap to zoom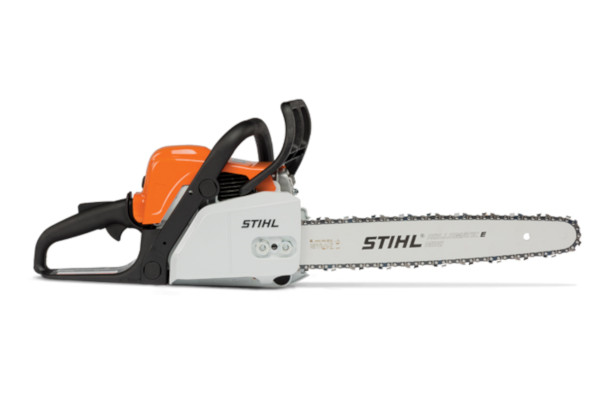 Features
Indicates products that are built in the United States from domestic and foreign parts and components.
IntelliCarb™ Compensating Carburetor 
The IntelliCarb™ Compensating Carburetor is designed to automatically adjust the air/fuel ratio when the air filter becomes restricted or partially clogged and maintains the engine's correct RPM. IntelliCarb™ uses air from the clean side of the air filter to control the diaphragm and flow of fuel. As the air filter becomes dirty and less air is available for the carburetor, the IntelliCarb™ system adjusts the fuel flow to compensate for the decrease in air flow. This is in contrast to typical carburetors that utilize this air from the "dirty" side of the air box.
Specifications
| | |
| --- | --- |
| POWER SOURCE | Gas |
| POWERHEAD WEIGHT | 8.6 lbs. |
| GUIDE BAR LENGTH (Recommended) | 16 in. |
| OILOMATIC® CHAIN | 3/8" PMM3 |
| CHAIN OIL CAPACITY | 4.9 oz. |
| ENGINE POWER | 2.0 bhp |
| FUEL CAPACITY | 8.5 oz. |
| DISPLACEMENT | 1.9 cu. in. |
STIHL recommends #3610 (61 PMM3 55) OILOMATIC® saw chain and 16" 3005 008 3913 Ematic™ guide bar combination. The actual listed guide bar length can vary from the effective cutting length based on which powerhead it is installed on.
Request A Quote
Request A Quote On Anything
From Inventory To Service!