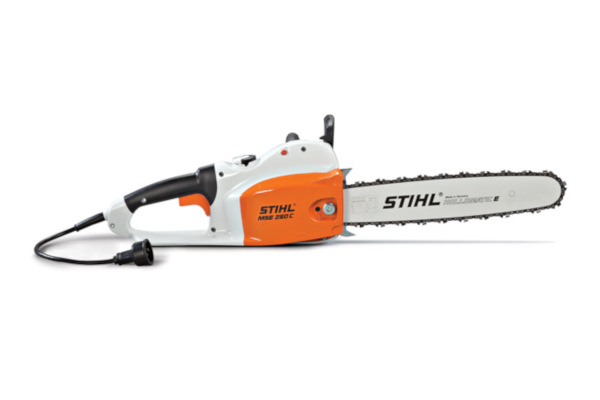 Double tap to zoom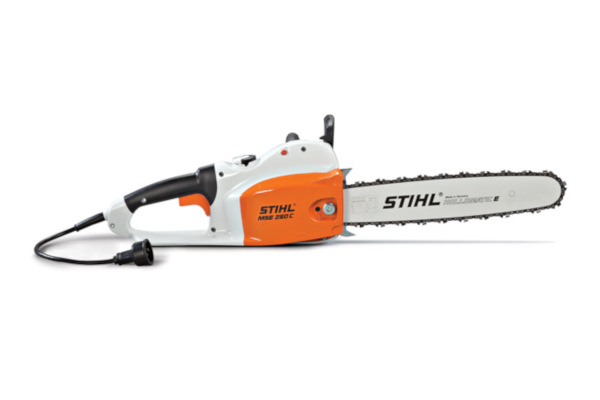 Features
Reduced-Emission Engine Technology - Caring for Nature
The STIHL Inc. "Caring for Nature" seal identifies its powered products that are more environmentally conscious, producing zero or low exhaust emissions. STIHL Inc. defines "low exhaust emissions" as being cleaner than EPA and/or CARB exhaust emission standards.
STIHL Quickstop®
STIHL chainsaws are equipped with a chain stopping system designed to reduce the risk of injury in certain kickback situations. It is called a STIHL Quickstop® chain brake. The STIHL Quickstop® chain brake is designed to stop the rotation of the chain if activated by the operator's hand or by inertia if the saw kicks back with sufficient force. In some working positions, the STIHL Quickstop® chain brake can be activated by inertia, stopping the chain within fractions of a second.
STIHL Quickstop® Plus (Q) - an additional chain braking feature
STIHL offers an additional, manually-activated chain brake on some models. This system is designed to engage when the operator's right hand completely releases the rear handle, stopping the chain within one second. Available on some models.
Specifications
POWER SOURCE
Electric
POWERHEAD WEIGHT
9.4 lbs.
GUIDE BAR LENGTH (Recommended)
16 in.
OILOMATIC® CHAIN
3/8" RS3
CHAIN OIL CAPACITY
6.8 oz.
MOTOR OUTPUT
15 amps
VOLTAGE
120 volts
Note: STIHL recommends #3624 (33 RS3) OILOMATIC® saw chain and 16" 3003 008 8193 Ematic™ guide bar combination. Compatible guide bar ranges: 16" to 20"
Request A Quote
Request A Quote On Anything
From Inventory To Service!