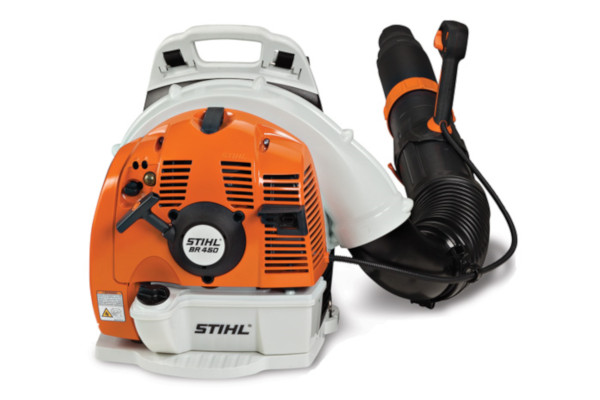 Double tap to zoom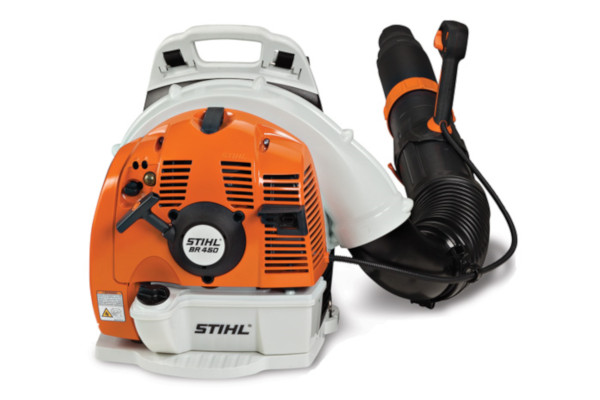 Features
Purge Pump Primer
The purge pump primer feature enables the user to prime the carburetor with fuel, enabling easier starting. The purge pump primer is designed in a way that the operator cannot flood the machine by priming the carburetor too many times. Flooding the engine is still possible if the choke is not removed after the engine fires.
Built in the USA
Indicates products that are built in the United States from domestic and foreign parts and components. 
Multi-Function Control Handle
Having easy access to all of the controls on one comfortable handle makes it easy to complete tasks so the operator's hand never has to leave the handle.
Anti-Vibration System
The STIHL anti-vibration system helps reduce operator fatigue and provides a more comfortable working experience. 
Specifications
BR 450 Specifications - Professional Use
POWER SOURCE
Gas
WEIGHT
23.4 lbs.
BLOWING FORCE
28 Newtons
SOUND PRESSURE RATING
77 dB(A)
MAX. AIR VELOCITY
219 mph
AIR VOLUME AT NOZZLE
642 cfm
ENGINE POWER
3.9 bhp
FUEL CAPACITY
57.5 oz.
DISPLACEMENT
3.86 cu. in.
Note: Newton is the force needed to accelerate 1 kg of mass at the rate of 1 m/sec2. Tested in accordance with ANSI B175.2 standard.
Request A Quote
Request A Quote On Anything
From Inventory To Service!