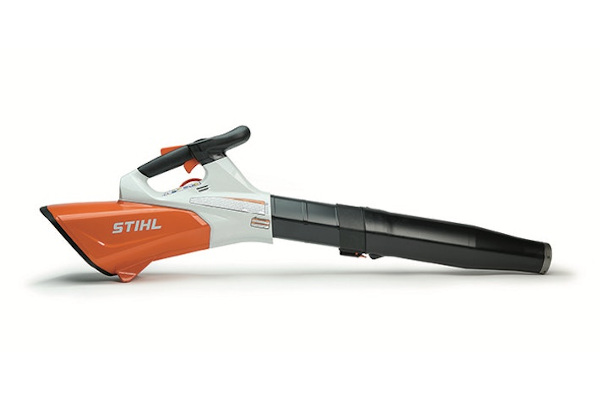 Double tap to zoom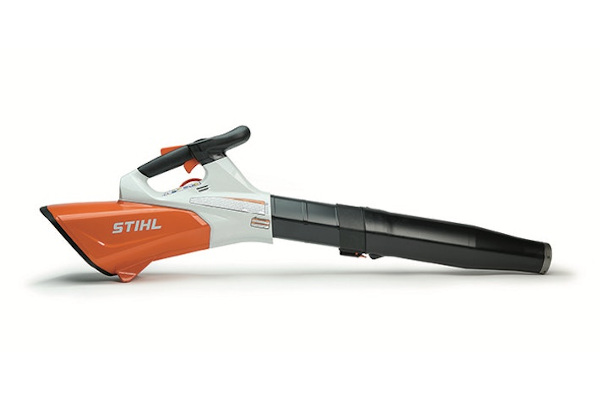 Features
Hanging Slot
The built-in hanging slot allows for easy storage when not in use.
Multi-Function Handle
With the multi-function handle, all of the blower's controls can be adjusted with one hand, allowing simple and reliable operation for both right and left-handed users.
Approved for Indoor Use
Low noise and clean operation make it ideal for use inside.
Reduced-Emission Engine Technology - Caring for Nature
The STIHL Inc. "Caring for Nature" seal identifies its powered products that are more environmentally conscious, producing zero or low exhaust emissions. STIHL Inc. defines "low exhaust emissions" as being cleaner than EPA and/or CARB exhaust emission standards.
Safety Locking Button
STIHL Battery powered products feature a retaining latch that prevents the unit from unintentional starts when the battery is inserted.
Battery Indicator Lights
This product is equipped with built-in indicator lights, showing the battery status and remaining level of charge.
STIHL Electric Motor
Lightweight and compact, STIHL electric motors require minimal maintenance and feature low noise levels and reduced vibration.
Compact, ergonomic design
The compact, ergonomic design provides more comfortable use.
Rubberized Soft Touch Handle
Soft rubber texture is both easy to grip and makes the product comfortable to hold for extended periods.
Quiet Operation
Ideal for noise-sensitive areas.
Lightweight Portability
Great for maneuverability and extended use.
Instant-On Performance
100% torque instantly with the squeeze of a trigger
Specifications
BGA 200 Specifications - Professional Use
POWER SOURCE
Battery
WEIGHT
7.1 lbs.
BLOWING FORCE
21 Newtons
SOUND PRESSURE RATING
59 dB(A)
MAX. AIR VELOCITY
188 mph
AIR VOLUME AT NOZZLE
553 cfm
RUN TIME (w/ AR 3000)
536 minutes
Note: Newton is the force needed to accelerate 1 kg of mass at the rate of 1 m/sec2. Must be used with battery belt or AR-style backpack battery and required adapters purchased separately. The battery working time specifications for each battery charge are estimates and may vary depending on how the tool is used and what is being cut.
Request A Quote
Request A Quote On Anything
From Inventory To Service!