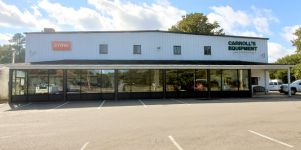 17723 Three Notch Rd.
Dameron, MD 20628
Monday - Friday
8:00am - 5:00pm
Saturday
8:00am - 12:00pm
Sunday
Closed
Call Us: 301-872-5553
Get Directions
An Important Message On COVID-19
In response to the latest COVID-19 outbreak we want our customers to know we are closely monitoring the situation and following the guidance of public health officials and the CDC. We will remain open during this time.
The health and well-being of our staff and customers is our top priority. We are encouraging phone and online orders. We will also provide curbside pick up at your request.
We make hydraulic hoses, stock tires, tubes, batteries and some John Deere parts!
Request A Quote
Request A Quote On Anything
From Inventory To Service!