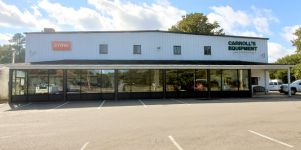 17723 Three Notch Rd.
Dameron, MD 20628
Monday - Friday
8:00am - 5:00pm
Saturday
8:00am - 12:00pm
Sunday
Closed
Call Us: 301-872-5553
Get Directions
Curbside Pickup
In an effort to practice social distancing please call 301-872-5553 when you arrive and we will bring your parts/equipment out to your vehicle. Please have credit card ready to pay over the phone.
Carroll's Service Center thanks you for your continued support.
We make hydraulic hoses, stock tires, tubes, batteries and some John Deere parts!
Request A Quote
Request A Quote On Anything
From Inventory To Service!