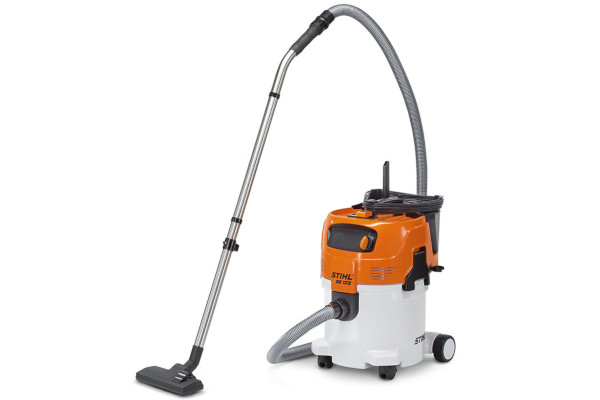 Double tap to zoom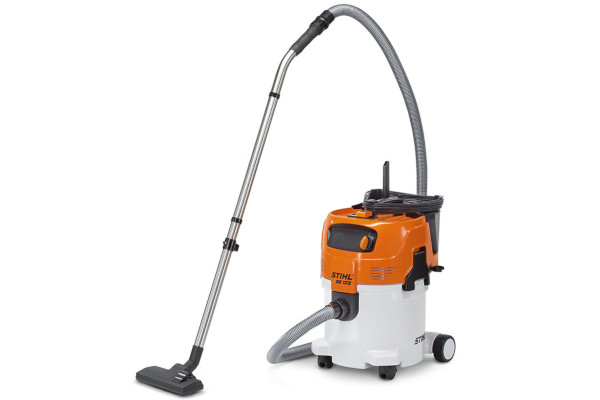 Features
Universal Nozzle Attachment
The universal nozzle attachment provides the versatility to quickly and thoroughly clean both wet and dry surfaces with ease.

Floor/Crevice Nozzle
The floor/crevice nozzle attachment enables vacuuming in narrow spaces that are typically unreachable with regular nozzles. The attachment can be stored on the vacuum's onboard attachment holder, making it easily available for use any time you need it.

Filter Cleaning System
The built-in automatic filter cleaning system makes maintenance fast and easy. Just lock the suction inlet, turn on the machine and the filter cleans itself.

Multiple Filter System
The vacuum's filter cartridges are washable, making them more hygienic, economical and environmentally responsible.

Onboard Attachment Storage
With the onboard attachment holder, all of your vacuum's attachments are within easy reach during cleanup jobs. Plus, it keeps all of your accessories organized during storage.

Swivel Wheels with Locking Brake
The vacuum's swivel wheels provide greater maneuverability, while the locking brake can add stability during use or storage.

Quick-Release Coupling
The quick-release coupling allows the suction hose to easily and securely attach to the stainless steel handle.

Stainless Steel Vacuum Tube
With a stainless steel vacuum tube, this shop/vac is durable enough to handle challenging cleanup tasks around the home as well as tough professional jobs. 
Specifications
SE 122 Specifications - Professional Use

VOLTAGE
120 V (60 hz)
MOTOR OUTPUT
1.0 kW (8.3 amps)
WEIGHT
10.0 kg (22.0 lbs.)
SUCTION
230 mbar (91 in H2O)
AIR FLOW
3200 L/min. (113 cfm)
CONTAINER CAPACITY
30 L (7.9 gal.)
SUCTION HOSE LENGTH
3.0 m (9.8 ft.)
POWER CORD LENGTH
7.5 m (24.6 ft.)
ENGINE POWER
1000 w (8.3 amps)
POWER SOURCE
Electric
SOUND PRESSURE RATING
62 dB(A)
Request A Quote
Request A Quote On Anything
From Inventory To Service!